October 11, 2019, By Mathew Cox, Military.com
The graphic novel on former Staff Sgt. Salvatore Giunta tells the story of the first living recipient of the Medal of Honor since the Vietnam War, according to the release.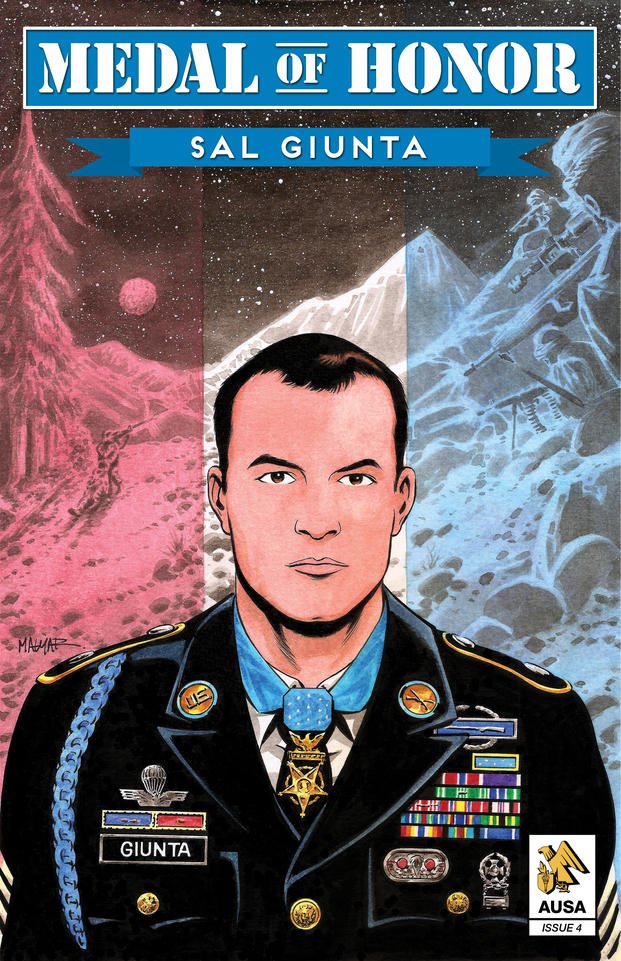 Then Spec. Giunta, of the 173rd Airborne Brigade Combat Team, was on patrol in the Korengal Valley of Afghanistan in October 2007 when his platoon was ambushed by Taliban fighters.
"Braving rocket-propelled grenades and intense smalls arms fire, Giunta advanced on the enemy, prevented the capture of a fellow paratrooper and turned the tide of the battle," the release states.
In July 2017, Giunta presented his Medal of Honor to his fellow paratroopers of the 173rd AirborneWE AT THE VETERAN ADVOCATES OF ORE-IDA, DEDICATED EARLIER THIS YEAR OUR 'MILITARY/VETERAN MUSEUM' TO THE MEMORY OF SGT. JOSHUA C. BRENNAN, ONE OF THE WOUNDED COMRADES THAT SPEC. SAL GIUNTA PULLED FROM THE TALIBAN FIGHTERS. SGT. BRENNAN LATER DIED OF HIS WOUNDS. SGT. BRENNAN WAS A LOCAL RESIDENT AND A GRADUATE OF OUR ONTARIO, OREGON HIGH SCHOOL.